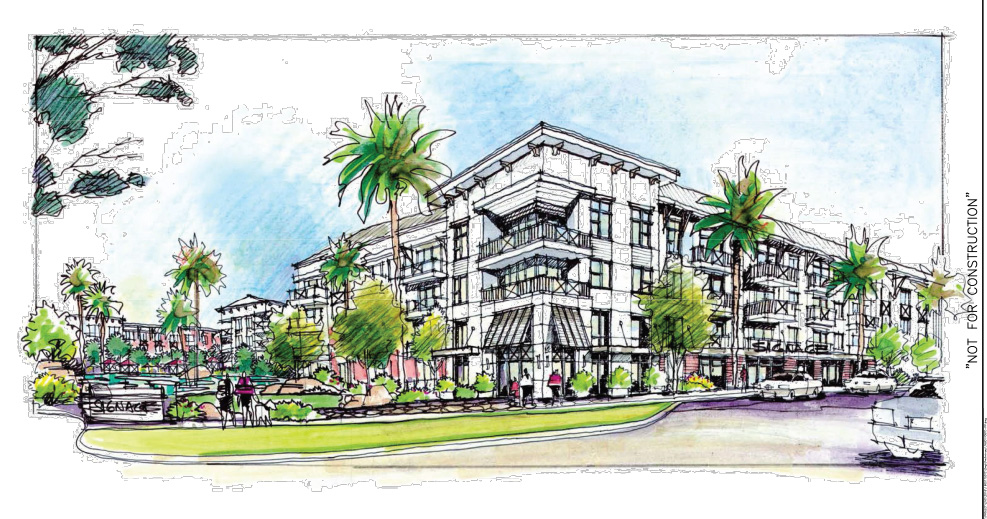 Located in the heart of St. Petersburg's Skyway Marina District, this proposed 300+ unit multi-family, mixed-use development is the first of its kind. Boasting an estimated 10,000 square feet of retail and restaurant space, residents and neighbors will have the ability to escape from everyday life and enjoy the amenities inclusive of world-class pool space, a lazy river, and beach style volleyball! Coming soon in 2018!
300+ Units | $70m | Opening 2018
South Planning Area
The area immediately adjacent to the south of the Skyway Marina District consists of two marinas, a motel, Maximo Park, an office building and two vacant parcels. This area's only current access to the 34th Street corridor is via Interstate 275 or various local roads to the east. Plan implementation will explore the creation of a direct connection to the primary commercial district to the north.
The Planning Process
The planning process began in March 2013 and a community kickoff meeting was held in April with 250 people in attendance. Two other community presentations in August and October were held to provide a Plan update and the Plan's recommendations. Steering committee meetings comprised of neighborhood residents, businesses and others in the community were held throughout the Summer of 2013 at the St. Petersburg College Allstate Campus within the District. These meetings were open to everyone and regularly had over 30 people in attendance. Meeting topics concentrated on each of the Plan strategies and consisted of educational presentations followed by discussion on the vision of the Skyway Marina District. Final meetings focused on discussion of the Plan's recommendations for each of the strategies.